---
What is a Bridge Program?
IGEN, the ACS, AGU and APS are partnering with higher education institutions that have Bridge Programs to increase the number of physical science graduate degrees earned by Black, Latinx, American Indian, Pacific Islander, Alaskan Native and Native Hawaiian students who are U.S. citizens or permanent residents.
Bridge Programs invite promising senior undergraduates or bachelor degree recipients in the physical sciences (astronomy, chemical engineering, chemistry, geoscience, physics, or closely related fields) to participate in one-to-two year transitional graduate programs or traditional graduate programs. Some transition programs are post-baccalaureate programs that provide research experience, advanced coursework, mentoring, and coaching to prepare a graduate school application while others are traditional graduate programs.
Bridge Program elements vary from institution to institution. IGEN partners identify academic departments that are committed to providing intentional support, mentoring, and access to resources that enable their graduate students to thrive.
How to Apply
In order to ensure that applicants are considered by the programs of greatest interest to them, it is recommended that you apply through the traditional graduate application process for these graduate programs. If for some reason, that process does not work, you are encouraged to apply through the free IGEN Bridge Application system.
Eligibility
Eligibility for the disciplinary society bridge programs varies; however, for all the programs applicants must:
Be a U.S. citizen or permanent resident (some programs may consider students who are part of the DACA program)
Have at least a bachelor's degree in chemistry, biochemistry, chemical engineering, physics, biophysics, applied physics, engineering physics, astrophysics, geoscience and other closely related disciplines
Not have an MS or PhD
Satisfy one or more of the following criteria in the current academic year:

Did not apply to a physics, chemistry or geoscience graduate program; or
Applied to one or more physics, chemistry or geoscience graduate programs, but were not accepted by any program

Be committed to improving diversity in the physical sciences
Bridge Application Timeline
December 15 through March 15: IGEN Bridge Applications are accepted.

Recommendation letters must be submitted before IGEN Bridge applications can be reviewed.
Please complete your portion early enough to allow recommenders time to complete their part!

Early April: IGEN Bridge Partner programs begin reviewing IGEN Bridge applications
Mid April: IGEN Bridge Partner programs interview applicants.
Late April through May: IGEN Bridge Partner programs offer admission to applicants.
Resources for Bridge Applicants
Read and Watch Success Stories of our Graduate Students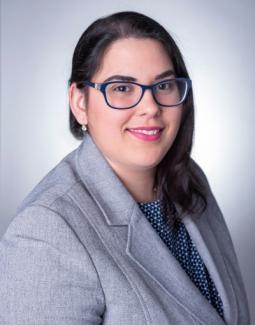 "With help from the ACS Bridge Program, a preparatory program designed to support and mentor students from underrepresented minorities in their pursuit of graduate education, Isel Rivera, now a second-year doctoral student at Indiana University studying the interaction of nanoparticles, shares how she landed on a path to success."
Read the complete inChemistry interview here.